First of August..
Well.. Thanks to my Busy! Busy! August.. I have not been able to update my blog! I know it's practically the middle of September, but I do have other excuses..
Let me just recap why August was so busy!
The first weekend in August we attended Elite Summer Nationals in Spartanburg, SC. We had a few of my buddies from home (Virginia) come down and our buddy Blevins from here in Knoxville was judging the audio competition.  So we had a nice little group to hang out with. The event went well, towards the end of the day we had some issues with the car. The suspension blew and we broke the steering wheel.
The next weekend was the "Drive Like A Women" event in Atlanta. The all girl drift event held at Atlanta Motor Speedway. The event went well there was about 15 girls at the event which was awesome to see. Lieze and I shared Chris' Corolla for this event since I was not able to get the FRN 240 going in enough time..  The day before the game I finally was able to attend an Atlanta Braves game. Little back story… I've been a Braves fan since I was 7, huge fan, I'd watch every game I could decked out in my Braves gear.. I would get in trouble all the time for wearing my Braves hat at school.. So needless to say as may times I've we have been to Atlanta in the past 4 years I've never been to a game. I've stood in the Turner Field parking lot more times than I can count for Drift events but never been able to attend a game. I was beyond excited to get to go to my first game. We did arrive late because of traffic but I had such a good time. The game went by so quickly I didn't want it to end! Here are a couple pics from the game..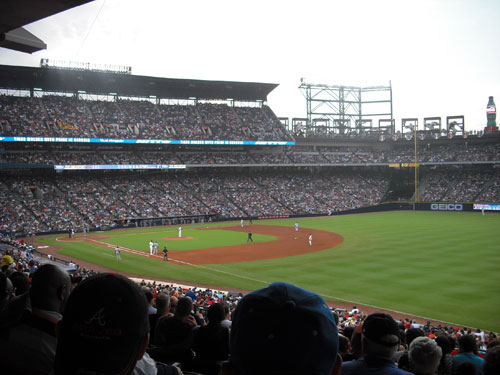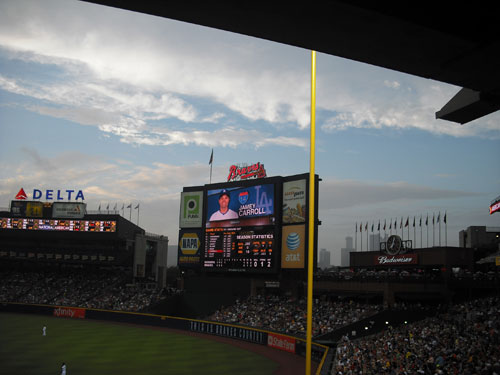 This entry was posted on Tuesday, September 14th, 2010 at 9:12 pm and is filed under Everyday Stuff, Racing. You can follow any responses to this entry through the RSS 2.0 feed. You can leave a response, or trackback from your own site.