Random CDs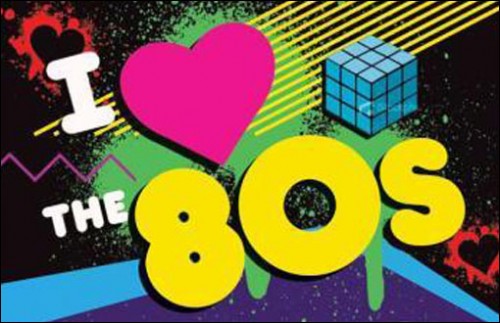 If you follow me on Twitter you probably me saw a tweet from me earlier that I had found an simply amazing CD. My car only has a CD player and all my cds in there are all pretty much 4-5 years old. They are just CD's I have made myself and I just usually randomly pull one out when I need music and the music on the radio sucks (IE, Nickelback, Disturbed, Creed).
Today I pulled out not one but two gems! Now some of these cd's have labels as to what sort of music the cd holds and some do not. This first piece of amazing song compiling was labeled. "Old School Guys" works for me.. If you know me, you know that I LOVE the 80s! Everything having to do with it. The Music, Hair, Clothes, obnoxious amounts of neon I LOVE it..
Playlist from said CD was as follows:
1. Don't Come Around Here No More – Tom Petty and the Heartbreakers
2.  Cherry Pie – Warrant
3. Ice Ice Baby – Vanilla Ice
4. Heaven – Warrant
5. Jump, Jump – Kriss Kross
6. Back in Black – AC/DC
7. Poison – Bel Biv Devoe
8. I Wanna Sex You Up – Color Me Badd
9. No idea what song this is Shazzam couldn't even find it
10. 2 Legit 2 Quit – MC Hammer
11. Can't Touch This – MC Hammer
12. Hit Me Off – New Edition
13. Talk Dirty to Me – Poison
14. Your Mama Don't Dance – Poison
15. Give Me Something to Believe In – Poison
16. Every Rose has it's Thorn – Poison
17. Unskinny Bop – Poison
18. Uncle Tom's Cabin – Warrant
19. I Need You – 3T
No CD or Playlist is complete without Ice Ice Baby. It's held a special place in my heart since I was 7 yrs old sitting at the dinner table busting the rhymes of Sir Vanilla and giving my Mother a Semi-Heart Attack wondering where I learned this song, (I held my boombox up to the TV and recorded it on a cassette!) Not sure if it was early childhood rebellion that has made me love the song, but I'm almost positive that the mention of 5.0 is what first caught my attention.
Fox Body Mustang 5.0′s were my first car love. I still have (I need to find it at my parent's house) a Hot Rod Mag from 1990 with a bright red fox screaming down the streets on the front. Must find the copy of that mag!
This entry was posted on Friday, May 13th, 2011 at 7:46 pm and is filed under Blogging. You can follow any responses to this entry through the RSS 2.0 feed. You can leave a response, or trackback from your own site.