End of August
August was a pretty busy month so I have separated it into two posts. Mostly because I figured most people who read my blog would become bored with reading it. So.. The last weekend, and 3rd weekend in a row, that we were busy in August was the Nationwide Series race at Bristol Motor Speedway!
We were excited to be heading back to BMS again for the 2nd time this year. We didn't have passes or tickets to the Sprint Cup race  this time around. After being exhausted from the NW race we were kinda glad to watch it from home. I took my Dad with us this time and he had a lot of fun. My Dad was a mechanic back in the day before he hurt his back and he is now disabled. So he really enjoyed watching the crews work on the cars and all the hard work that goes into them.
Being in the pits is a really different experience than being in the stands. Watching the crews work is anything short than amazing. It's similar watching a very carefully choreographed dance. It's really interesting to watch, the speed and agility of the pit crews are that of professional athletes, which I guess in a way they are. Seeing the things you don't see on tv, the work done to tires after the stops to check tire wear, the celebration after a great pit stop, the concentration on the faces of the crew right before the stop. It is all very surreal to see everything you usually are watching on TV right in front of you.
Here are a few pics from the weekend…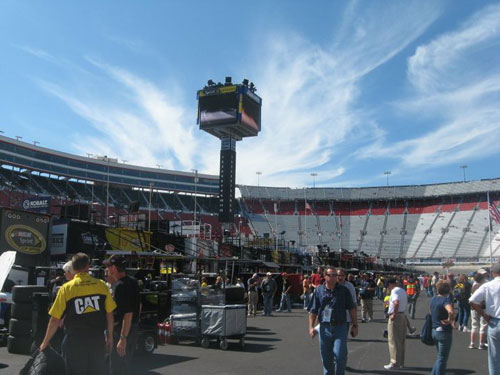 Inside Pit Lane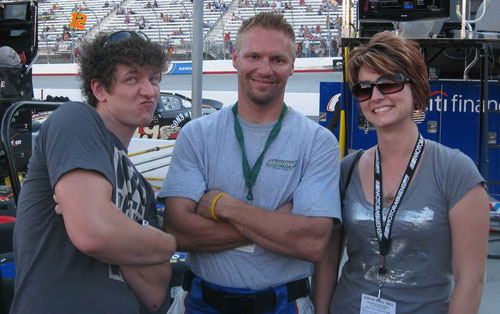 Chris, Brian and I.. Brian is the Front Tire Carrier for Ricky Stenhouse Jr's #6 Roush-Fenway Ford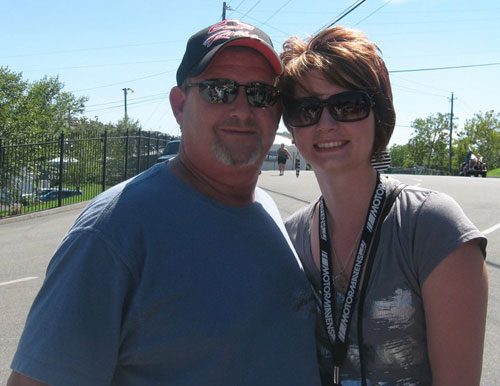 Me and My Dad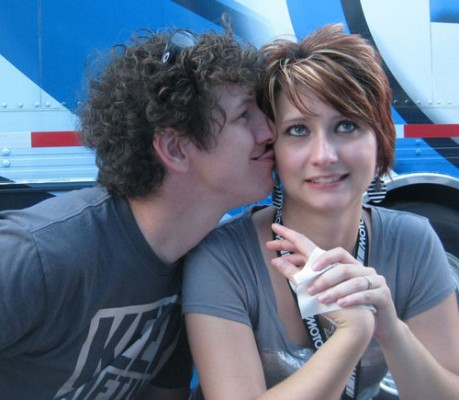 The definition of Chris and I, is this picture.
This entry was posted on Wednesday, September 15th, 2010 at 1:00 pm and is filed under Racing. You can follow any responses to this entry through the RSS 2.0 feed. You can leave a response, or trackback from your own site.